Faults are widespread on the internet, and you've probably seen many of them. Whenever you try to access a website, your browser sends a request to the server of the destination page. The HTTP 5xx error indicates that the issue was with the server.
Some computer bugs are so particular that they only impact a few distinct Internet browsers, while other bugs are more general than others. A server error code 5xx Google is produced when there is a problem with the server.
A server may present you with an error message at any time. A 5xx code is sent when a server cannot handle a visitor's request. It simply means that the server has caused a problem.
These errors may harm the search engine optimization of your website.
If you find yourself in this predicament, read our in-depth tutorial, which describes several strategies for promptly and effectively resolving Server errors (5xx). One of these will resolve the issue, enabling you to access your preferred website as soon as possible.
What Is the (5xx) Server Error?
Let's quickly review Server Error (5xx).
HTTP status codes facilitate communication between your browser and a website's server. Status codes are typically only visible in troubling situations. The most frequent cause is a misconfigured server, typically resulting from a wrong IP address or a bad DNS configuration. When a web browser cannot access the requested page, it displays HTTP 5xx status codes, also referred to as error messages.
Remember that a series of servers frequently handle an HTTP request; thus, your server may not be the source of the issue. It's important to note that the server must explain responding to a HEAD request.
The second and third digits of the code contain further details about the error type. Let's examine each of the 5xx response codes in more detail.
Common Server Errors You May Find (5xx)
500 – Internal Server Error: A "server-side" error, the 500 Internal Server Error indicates a problem with the website's server rather than your computer or Internet connection.
For a variety of reasons, many of which are technological, such as bugs or software incompatibilities, the server was having problems processing the request. Utilize the refresh/reload button to reload the website or try the URL again from the address bar.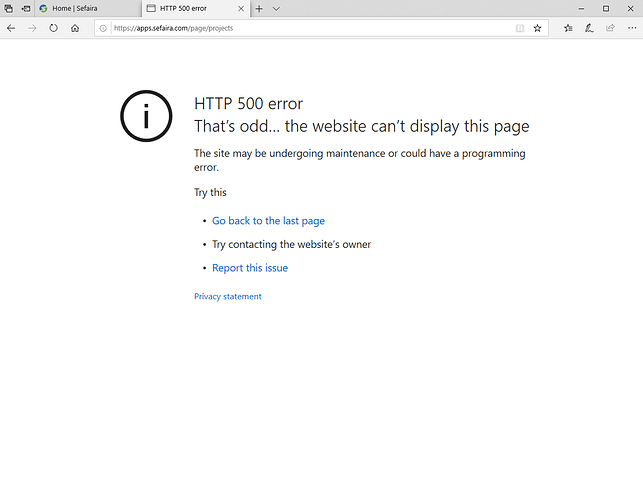 The "502 Bad Gateway server error response code" for the HyperText Transfer Protocol (HTTP) indicates that the server received an incorrect response from the upstream server while acting as a gateway or proxy. The upstream service, which typically comprises a PHP-based CGI component and a WordPress CMS-based application, can run on either the same computer or a different one.
The 503 Service for HyperText Transfer Protocol indicates that a service is unavailable (HTTP). The server is not prepared to handle the request, as shown by the response code Unavailable Server. Common causes include overloaded servers or servers that are down for maintenance. The server is currently unavailable but will be back online later. The 503 server error is typically used during maintenance and during times of server overload.
Fixing The Server Error (5xx)
Let's get down to business and figure out how to solve the issues. Take the easy steps listed here.
Step 1: Refreshing or restarting your browser
So, I think this action is a type of "Technological Superstition." I recognize that not everyone will concur with me. You can quickly close your browser and reopen it in the same spot by clicking the "cross" button in the top-right corner of the screen. This is a band-aid fix, and you may run into the same problem again. Most of the time, the problem is fixed. If not, proceed to the following action.
Step 2: Update your browser
Although some individuals might find this step challenging, we have outlined the stages in a picture, so you don't have to.
But before you do anything, make sure Chrome is up to date. To examine it,
Go to your browser's upper right corner and first click the three vertical dots. After that, select Help > About Google Chrome.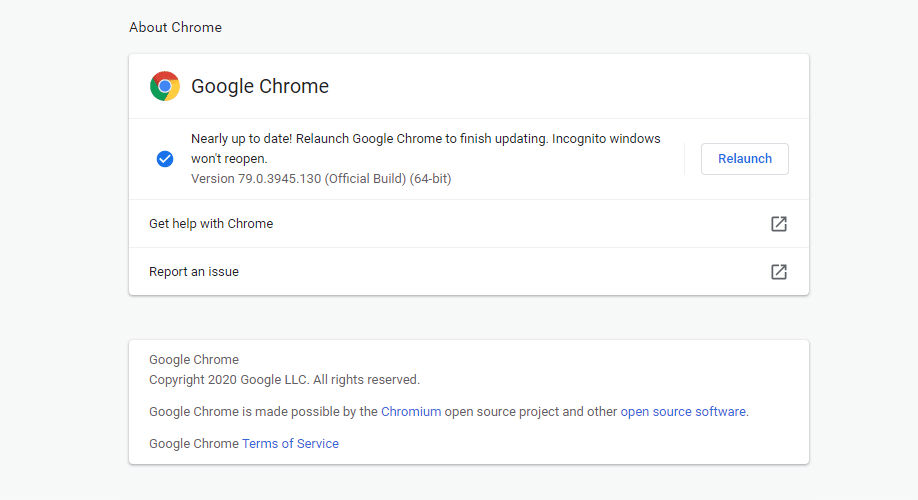 This option will show up and inform you of the current version you are using. Then, if an update is possible, your browser will begin updating. Don't use the browser right after this upgrade. Go to your selected site by restarting the browser after the first step.
Try the following step if you are still experiencing issues. [You won't need to, probably]
Step 4: Renew the IP and clean up the DNS
The issue with your Domain Name System may exist if you've tried everything above and you're still receiving the ERR SPDY PROTOCOL ERR message (DNS).
Press the Enter/Return key on your keyboard after typing ipconfig /release in the command prompt.

Please wait a short while to respond that the IP address has been released.

Press the Enter/Return key on your keyboard after typing ipconfig /renew in the command prompt.

Wait a short while before confirming that the IP address has been restored.

Press the Enter/Return key on your keyboard after typing ipconfig /flushdns in the command prompt.

Close the command window before attempting a connection.
Step 5: Delete Cache from Your Browser
This has significant significance. We frequently overlook deleting our browsing history. A browser will always store your history in case you need to find your way back to a maybe forgotten area of the internet that you once visited. In actuality, even if it is your personal computer, it may be utilized against you by significant others, friends, coworkers, professors, and even police enforcement.
Simply adhere to the steps below;
Open Google Chrome on your computer.

Click More in the upper right corner.

Clear browsing data can be accessed by clicking More tools.

Select a time range at the top.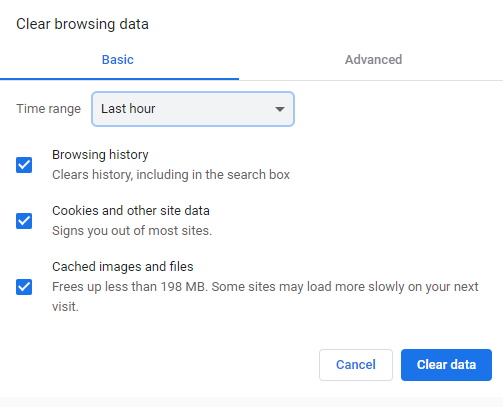 To delete everything, select All time.
Next to "Cookies and other site data" and "Cached images and files," check the boxes.
Click Clear data.
FAQ
What is the lifespan of a 5xx error?
It takes Google around five days to remove your website from the search results after you begin to produce a 5XX mistake. That's valuable information since it implies that if you can quickly fix server-level issues, it shouldn't impact how well you score.
How can I fix Blogger's 5xx server error?
The default Blogger design is recommended for correct formatting, including Adsense content, proper indexing, and sitemap submission. If either of these choices is checked as "Green," then uncheck "YES" for the Custom Robots header and "Custom Robots txt." Turn off all of the green toggle switches.
How can I remove 5xx errors?
Sometimes cookies connected to a website create 5xx problems. As a result, deleting them and refreshing the browser usually fixes the problem. To do this, select Delete from the History menu of your browser. On some devices, you might need to check the box next to Cookies before pressing the delete key to remove the cookies.
Final Words
Try one of the solutions suggested if Google Chrome throws the Server Error (5xx) when you attempt to load a webpage. If you get a Server Error (5xx) protocol error message, you won't be able to access your favourite websites. This issue may be solved by using the methods described in this article.
The Server Error (5xx) protocol fault message is extremely common, and the strategies described above for resolving it have all been used successfully, depending on the cause of the error.