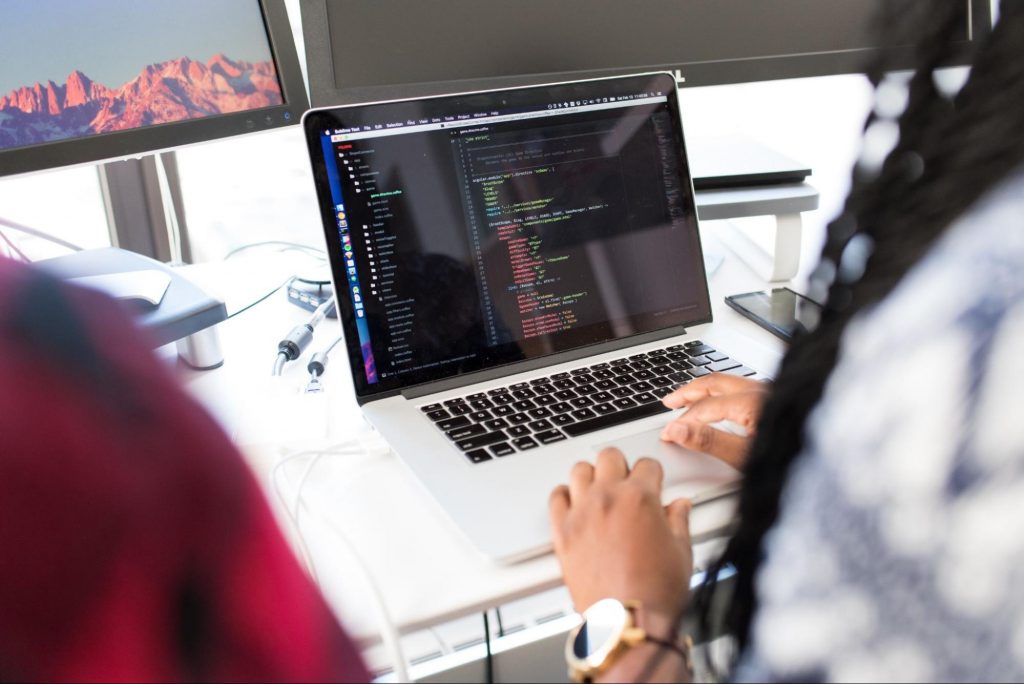 Source: unsplash.com
Becoming an IT specialist is a rewarding task as there are a lot of opportunities. These include getting jobs in big companies and even starting your own company.
A career in information technology can be a very rewarding and financially rewarding one as well. An IT specialist will find themselves among the most highly paid and marketable professionals across many industries. 
In today's world, IT professionals not only help us to stay connected, but they also help us to innovate. The demand for IT professionals is increasing and with this comes more opportunities than ever for IT professionals to make a difference in the world.
Have you always wanted to become an IT specialist? 
Is your dream to work as an IT specialist? 
If the answer to both of these questions is yes, then read this article to get inspired about becoming an IT specialist and getting a career in computer programming.
WHAT QUALIFICATIONS DO I NEED TO BE IN IT?
Here are the qualifications you need to work as an IT specialist:
Bachelor's Degree

– Most jobs will require that you hold a bachelor's degree in fields of study like information technology and computer science. These degrees will show that you have a good grasp of all the hardware and coding you'll be working with. 

Certification

– While entry-level jobs won't require a certification, moving up the ladder and getting a senior-level job will require some certification like those of a certified data professional (CDP), certified information systems security professional (CISSP), or a certified information systems auditor (CISA).

 
Skills

– Apart from the technical knowledge, being an IT professional will require many soft skills like communication, problem-solving, and time management that will help you manage issues with the company's IT infrastructure and handle individual employee concerns.
HOW DO I START MY IT CAREER ?
To start a career in IT, first, make sure that you have the qualifications necessary for the position (you can look for these under the question above) and then start researching entry-level positions, such as cybersecurity assistant, data science manager, or computer support specialist. Once you've come up with a short list of jobs, apply for them, making sure to highlight on your resume your skills, education, and any experience you might have working with computers and managing IT concerns. A great way to start gaining IT experience is freelancing, as this will allow you to tackle problems you might face on the job without providing prior experience to an employer. A great way to start gaining IT experience is freelancing, as this will allow you to tackle problems you might face on the job without providing prior experience to an employer. Luckily, there are plenty of remote development jobs you can apply for and gain IT experience.
WHAT DO YOU DO AS AN IT SPECIALIST 
Here are some of the primary responsibilities of an IT specialist:
Install your company or client's network, software, hardware, and other IT infrastructure
Train employees on how to use your company's software
Create and/or manage digital and data storage solutions
Recommend when your company should upgrade their systems
Provide computer and technical support to your company or client
IS AN IT SPECIALIST A GOOD JOB?
Yes! IT specialists are in hot demand in various industries, as various companies and organisations require support in installing and managing complex data and IT infrastructures. That means you're sure to get a job doing what you love if you want to enter into the IT industry, as there are a lot of different specialities and career paths to go down, like project manager, computer engineering assistant, or computer system specialist. Plus, the pay is pretty good as well. On average, IT specialists usually start making $60,000 a year, but years of experience can mean that you'll eventually make as much as $100,000 a year. 
ARE IT SPECIALISTS IN DEMAND?
Absolutely! With many companies and organisations adopting digital infrastructure and digital marketing strategy on-site, IT specialists are now more needed than ever to help these organisations get the most out of modern-day technology. Further, an IT specialist can also help a company or organisation improve their future technological infrastructure. IT specialists have critical insights on when to upgrade a company or organisation's hardware and how to train employees to use their new technology better.