If you have visited a website, sometimes you will come across the
'This site can't be reached the connection was reset error'. You may also see ERR_CONNECTION_RESET.
This means that a connection could not be established correctly. The issue is usually on the users' end, and on occasion, is it a problem with the website itself.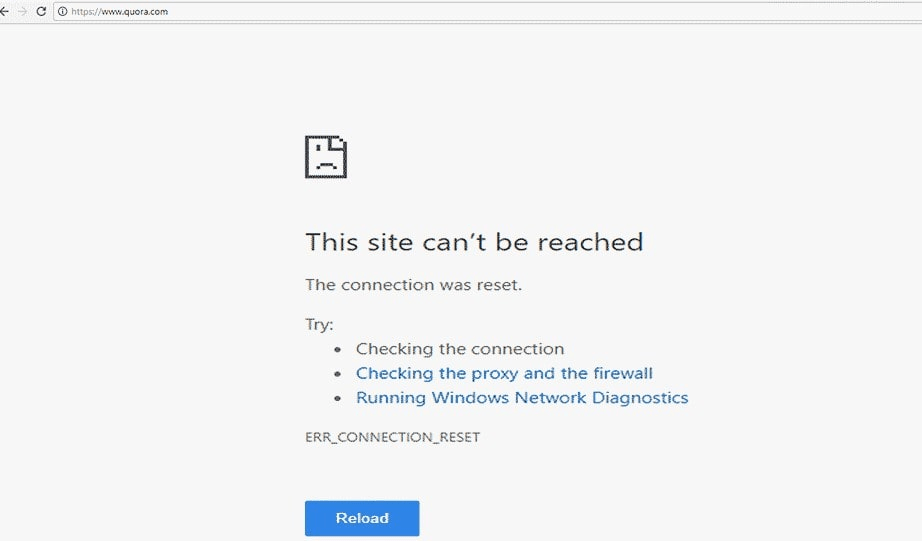 What is more frustrating with this error is the options it gives you aren't really that helpful for solving the issue.
Similarly, if the destination website doesn't exist or an incorrect URL is entered in the browser's address bar from the user end, It can trigger another type of most common WordPress error,"DNS_PROBE_FINISHED_NXDOMAIN".
When you get this error, the first thing to do is to check the most obvious things first, before going deeper to find other ways of fixing it.
First of all, you should run the Network Troubleshooter as it can help diagnose and fix common connection problems.
To run the Network troubleshooter:
Select the Start  button > Settings > Network & Internet > Status.
Open Network & Internet Status settings.
Under Change your network settings, select Network troubleshooter.
Follow the steps in the troubleshooter, and see if that fixes the problem.
1. CHECK YOUR INTERNET CONNECTION & ROUTER
I know it sounds obvious, but 1 out of 10 times this is going to be the issue.
Simply turning off the modem for 10 to 30 seconds will cause it to reboot and it may fix the issue because your modem is a computer and just like a computer it will run into bugs and random issues.
You may have a modem and a router, so you will want to turn both off to reset both of them.
you might want to check this product:
If you can't get to your modem or router, then you can check your connection on your computer.
Step 1: First right click on the Wifi internet icon in the bottom right of your taskbar
Step 2: Select the 'network and internet settings' option
Step 3: Select the network and sharing centre option.
Want to see related product: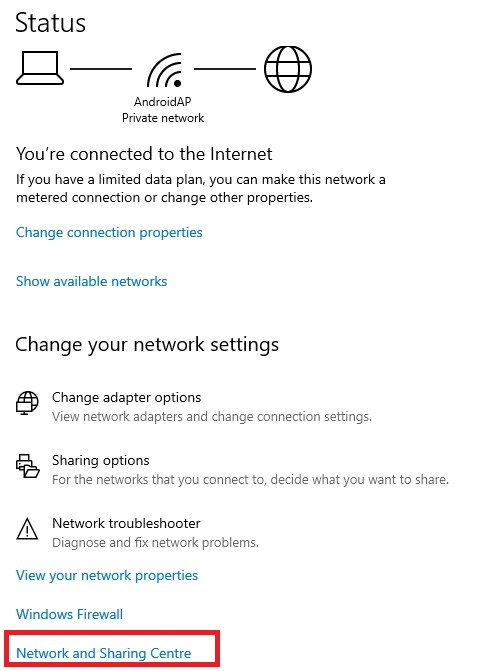 Step 4: Select your Wifi connection, you will then see your ipv4 and ipv6 connectivity, internet signal quality, speed and how long you have been connected.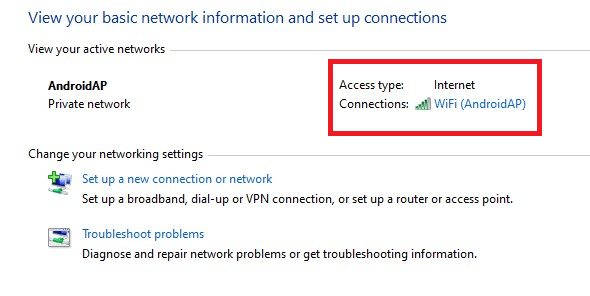 Step 5: Next click on Details to see if you have a working IP address and DNS server.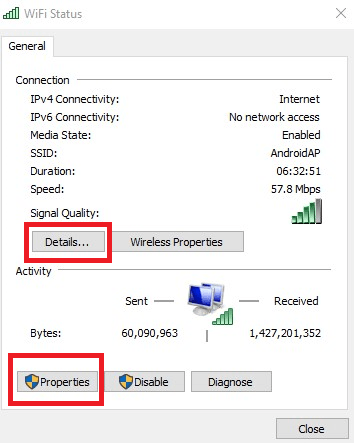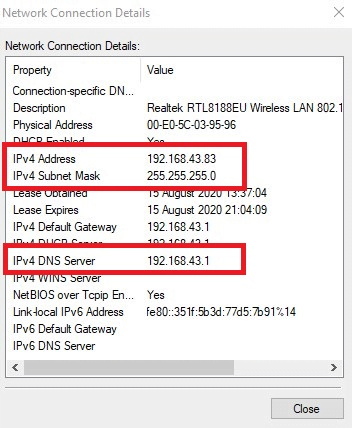 Step 6: To reset your IP address, click on properties on the wifi status section, and select the internet protocol version 4, then click on properties.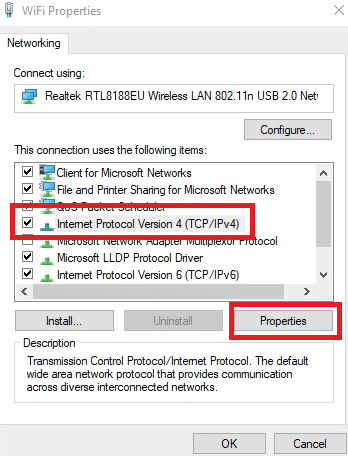 Step 7: Select 'Use the following DNS server address' and enter 8,8,8,8 (one in each section) in the preferred DNS server address. Then enter 4,4,8,8 in the alternative DNS server section.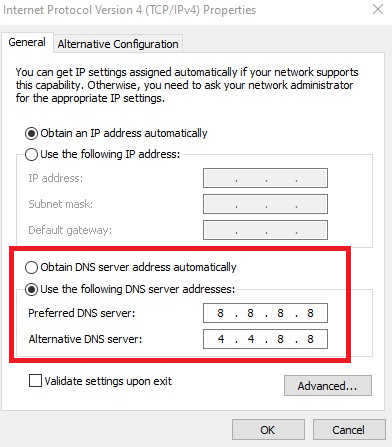 Step 8: Then apply the changes and remember to restart your computer for the changes to take effect.
2. CHECK OTHER WEBSITES
Simply enter another website address at the top in the address bar or open another tab in your internet browser and go to a different website.
If other sites are working, then it could well be a problem with that particular website.
3. CLEAR YOUR BROWSER CACHE
Your browser cache stores the data from all the websites you have visited. This includes what websites you have visited, passwords, cookies, and your general browsing history on that website.
Sometimes the current version of the website and what is in your browser cache are different, and this may block the connection, which may cause a 'this site can't be reached the connection was reset' error message.
You will want to clear all the categories in the clear browser cache menu and make sure that you select the option for 'All Time' because this will clear the cache completely.
To clear your browser cache in Google Chrome:
On your computer, open Chrome.
At the top right, click More .
Click More tools  Clear browsing data.
At the top, choose a time range. To delete everything, select All time.
Next to "Cookies and other site data" and "Cached images and files," check the boxes.
Click Clear data.
To clear your browser cache in Firefox:
Click the menu button. and select Options. …
Select the Privacy & Security panel.
In the Cookies and Site Data section, click Clear Data….
Remove the checkmark in front of Cookies and Site Data. …
With Cached Web Content check marked, click the Clear button.
Close the about: preferences page.
To clear your browser cache in Internet Explorer 11:
Delete the cache through the internet options in the window menu of the browser.
Click on the cog-symbol in the upper right corner of the browser and open the menu "Extras".
Select the item "Internet options".
In the tab "General" you can find a section "Browser history". When you click on the button "Delete" a new Window opens.
Remove all checks except the selection "Temporary Internet files and website files".
Click on the button "Delete" to empty the browser cache. In comparison to other browsers, there is no option to select the time period. You'll delete all cache data.
Reload the page.
4. CHANGE THE DEVICE YOU ARE USING
If you have another way of accessing the internet either on your phone, laptop or iPad. Then you should try and access the website on those. If you can access the website on one of your other devices, then you can rule out the website as having an issue.
Check out the related product:
5. TRY A DIFFERENT BROWSER AND INTERNET CONNECTION
If you have other internet browsers like Chrome, Firefox, Safari or Internet Explorer. You should try those browsers to see if you can access the website.
You can also try a different internet connection, if you are on broadband then switch to your mobile phone 4g connection. If you can access the website through these, then the problem is on your computer.
6. USE INCOGNITO MODE
Sometimes a website will load in incognito mode but won't load in your normal browsing mode. The reason for this is because the incognito mode disables all the plugins, extensions, browsing history which might interfere with loading a webpage. If the website works when using incognito mode, then it is very likely something within the internet browser like the extensions or browser cache. Simply go to the top right of your browser and select the options menu and click 'New Incognito Window'.
7. EXTENSIONS
If the website works during incognito mode, then you should try disabling all your extensions. To do so, click the settings icon in the top right and go to more tools, then extensions. Then simply click the blue button to disable the extension. Then try loading the website again and see if that makes a difference.
Want to explore similar product:
8. CHECK YOUR ANTIVIRUS AND FIREWALL SOFTWARE
Sometimes Antivirus software blocks certain websites, this could because they don't think they are safe, there is a conflict, or maybe you have a virus or malware on your computer.
You should run a full scan of your computer with AVG antivirus and malware remover or Malwarebytes. 
If these don't find anything on your computer, you should disable them by right-clicking their icon in the bottom right toolbar and try again (remember to enable them again when you have fixed 'this site can't be reached error').
9. CHECK YOUR PROXY SETTINGS
When you get the ERR_CONNECTION_RESET error, one common reason is because of proxy settings if you are using a local area network (LAN) then you could be using a proxy connection. Basically, a proxy server is a dedicated computer that is being used as an intermediary between a server and computers. 
To find out if you are using a proxy connection.
Open the control panel (the cog icon or settings on the start menu in Windows) and select Network & Internet. Then click on 'Proxy' in the left-hand menu, and turn off the option 'Use a Proxy Server'.
10. DELETE WINSOCK CATALOG ENTRIES
If you are on Windows and you get the "ERR_CONNECTION_RESET" problem you can try deleting the catalogue entries in Winsock (Windows Sockets).
What Winsock does is, it allows programs to establish connections through the TCP/IP in Windows because it contains data that programs use to connect to the internet.
It creates an archive for entries that have been established in the past. You can delete the archive by using the command prompt if your user status on Windows is set to administrator.
To open a Command Prompt in Windows
Press Windows+R to open "Run" box. Type "cmd" and then click "OK" to open a regular Command Prompt.
To open an administrator Command Prompt Type "cmd" and then press Ctrl+Shift+Enter 
Once you have done this, you can type in the Netsh Winsock reset command which is netsh winsock reset
Then hit enter to execute the command.
If it works then you will get a message saying the Winsock has been reset, simply restart your computer and then try loading the website again to see if that works.
11. RESET TCP/IP
Open the command prompt like you just did and enter the command netsh int IP reset – this will reset your TCP/IP, remember to restart after you have finished.
12. FLUSH, RELEASE AND RENEW YOUR DNS
Open the command prompt and enter the commands

ipconfig /flushdns and press Enter.
ipconfig /release and press Enter.
ipconfig /renew and press Enter.
13. TRY USING A VPN
A VPN is a virtual private network, this means you are connecting to the internet anonymously and securely from a different place in the world by creating a private network. Some websites can't be accessed from certain countries, so using a VPN and accessing the site from other countries may fix the issues. For example, in order to get on the American Netflix, you need to access Netflix from America. If you want a VPN, we recommend NordVPN and Surfshark.
14. USE MICROSOFT SUPPORT
Microsoft has a Fix Wi-Fi connection issues in Windows Guide this covers all the common solutions to fixing network and internet issues. You can also go to the Microsoft Forum for more dedicated support.
FAQS
If you see the connection reset error try the following:
Check your internet connection
Check your VPN and run a test
Check Firewall settings
Temporarily disable the antivirus 
Check LAN settings
What does the "connection was reset" mean?
If you see the "connection was reset" error message it means the connection was not established correctly and has been reset.How to solve the connection reset problem?
If you see the following error "this site can't be reached the connection was rest" try checking your internet and VPN. If your connection works at a different location then there are issues with your internet. If not try checking the firewall and LAN settings.How do I fix chrome connection reset?
If your site says err_connection_reset or the connection was reset try the following:
Clear browser cache
Flush DNS cache
Restart your internet connection
Why does Chrome say connection was reset?
If you notice a "this site can't be reached error" it means your connection could not be established correctly and the connection was reset.What to do if Google shows this site can't be reached?
If your chrome connection reset or there was a connection reset error try the following:
Check your target website status
Restart Google Chrome
Restart Router
Clear your browser status